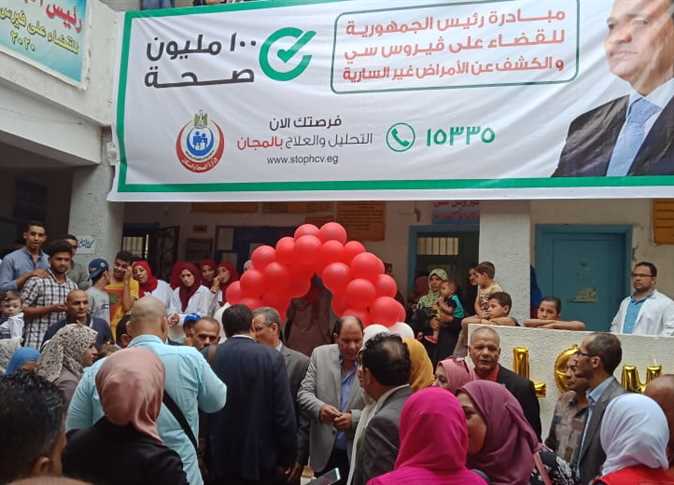 Health and Population Minister Hala Zayed announced that 4.16 million Egyptian women have undergone free medical examinations under the 100 Million Healthy Lives Initiative since its launch in July 2019.
Total examinations in the first stage of the project amounted to 2.2 million. The second stage, which was launched in November 2019, recorded 1.8 million examinations, according to Khaled Megahed, the advisor to the Minister of Health for Media Affairs and the official spokesperson for the ministry.
The second stage was launched in the governorates of Cairo, North Sinai, Red Sea, Kafr al-Sheikh, Ismailia, Suez, Monufiya, Beni Suef, Sohag, Aswan, and Luxor.
He said that the initiative is sustainable and aims to detect noncommunicable diseases like breast cancer and provide examinations to nearly 28 million across Egypt, raising awareness about reproductive health, family planning and methods of self-examination for breast cancer.
Last year, over two million diagnoses of breast cancer were made around the globe, according to a recent report from AFP, and early detection and diagnosis through regular screenings remain critical to treating the disease.
According to Megahed, Cairo Governorate recorded the highest turnout in the second stage, with the number of women undergoing examinations having reacheded 455,536.
Cairo was followed by Monufiya Governorate with a total of 348,858 women have undergone free medical examinations as part of the initiative.
Megahed stressed that the initiative is continuing across the nine governorates of the first phase, including South Sinai, Damietta, Port Said, Alexandria, Matruh, Beheira, Fayoum, Assiut and Qaliubiya.
Meanwhile, all the members of medical teams conducting the examinations are women, he said.
On January 2, Egypt Independent reported that Egyptian President Abdel Fattah al-Sisi's new "Maternal Health Initiative" was set to launch in 5,300 health facilities across Egypt.
The initiative aims to provide health screenings to pregnant women to detect and treat genetic and communicable diseases while raising awareness about maternal and reproductive health, STDs, and family planning.
The locations of medical facilities providing services as part of the 100 Million Healthy Lives initiative can be found through the initiative's official website http://www.100millionseha.eg or through the hotline 15335, which has been designated to receive complaints.
Edited translation from Al-Masry Al-Youm