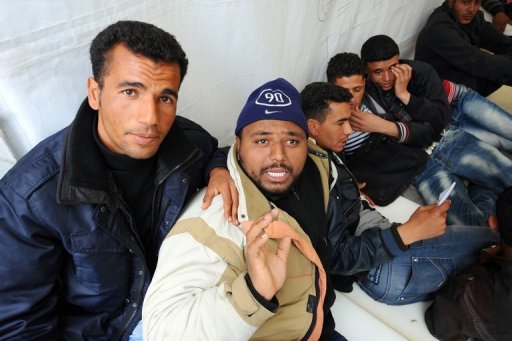 Tens of thousands of Tunisians marched for national unity on Tuesday, chanting slogans borrowed from the popular uprising that toppled Zine al-Abidine Ben Ali over a year ago.
On Habib Bouguiba avenue, a symbol of the revolution, more than 20,000 Tunisians marched, waving the country's red and white flags while singing the national anthem, an AFP correspondent at the scene reported.
"Bread, freedom and national dignity," "Work, freedom and national dignity," the protesters chanted, repeating key slogans used during the uprising that ousted Ben Ali on 14 January 2011.
"People want national unity," "Work brings back national dignity," "No fear nor terror, power in the hands of the people," cried the marchers who had gathered.
Red and white balloons symbolising national unity were also released into the clear blue skies to applause.