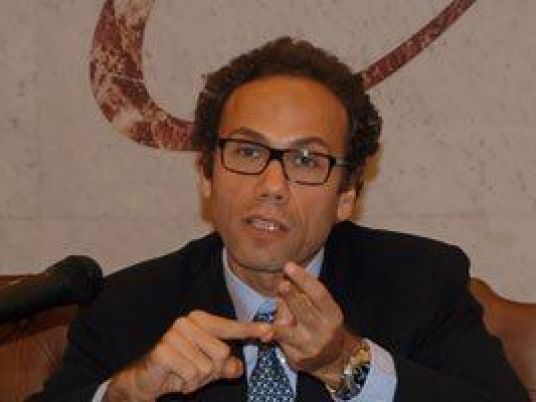 The dismissed director of Egypt's exclusive provider of landline phone services has said that the company's bid to compete in the cell phone service industry was behind his removal by the government last week, accusing Communication and Information Technology Minister, Khaled Negm, of seeking to undermine Telecom Egypt (TE).
Mohamed al-Nawawy, former CEO at TE, of which the government owns 80 percent, told Al-Masry Al-Youm that he lost his post due to his bid to win the company an operation's license for the country's fourth cell phone network, adding that maintaining his job only required him to "tone down his position and turn a blind eye to the country's best."
Nawawy said he resisted calls to renounce his bid for the cell phone license, as well as to give up demands for fair contracts with mobile phone operators Vodafone, Etisalat and Mobinil which rely on TE's grid to provide their Internet services.
"I realize I had been swimming against the current..standing in the face of parties that own the money, PR consultants and media outreach should have had a price," Nawawy said in the interview.
According to media reports, Nawawy's removal came after a dispute with cell phone companies over TE's push to reduce Internet prices. As a condition for cutting the rates, the companies had asked TE to slash the charge for the use of its Internet infrastructure, which was turned down.
Nawawy denied Negm's suggestion that his removal was meant to secure lower Internet rates for the average customer. "I do not think that kind of maneuvering can take anyone in," Nawawy said. "It is an unhappy attempt to gain popularity for a decision the minister knows is questionable."
Nawawy explained that the National Telecommunication Regulatory Authority (NTRA) has the sole authority to demand TE reduce Internet prices. But with NTRA having rejected the suggestion to force TE to reduce its rates, Nawawy explained, the communication minister sought to bring the cuts from within TE itself by reshuffling its board.
"Mobile phone companies are the primary beneficiaries from that decision and I am not sure whether the ministry realizes that," Nawawy stated. "I am afraid some people in the ministry believe that appeasing mobile companies and foreign capital is the way to the top."
Edited translation from Al-Masry Al-Youm