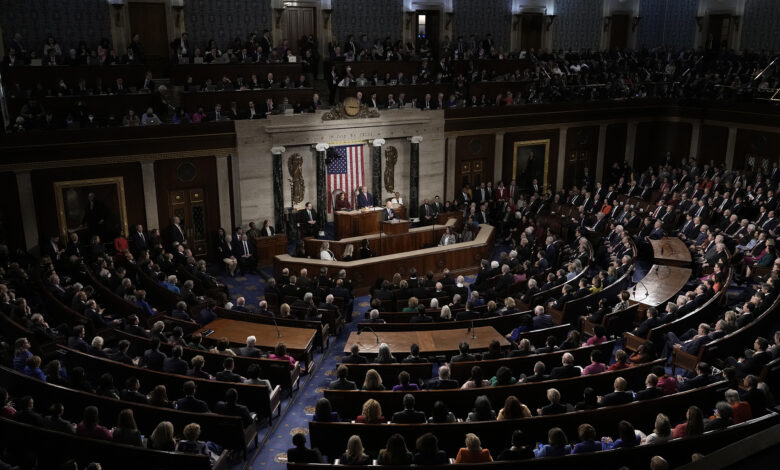 Ukrainian President Volodymyr Zelensky on Wednesday thanked Joe Biden for voicing his support for Ukraine during the US President's State of the Union address to Congress.
"Thank you @POTUS for the powerful words of support for [Ukraine] while addressing the nation," Zelensky said on Twitter.
"We are grateful for [America's] leadership in helping [Ukraine], for solidarity of the entire [American] people. Our values ​​are the same, our common goal is victory. [Ukraine] freely chooses its future. It is & will be so!"
Last year, Biden delivered his State of the Union speech just days after Russian leader Vladimir Putin launched his brutal war against Ukraine. And in his address Tuesday, Biden reaffirmed the US' continued support for Kyiv.
"A murderous assault, evoking images of the death and destruction Europe suffered in World War II," Biden said. "Putin's invasion has been a test for the ages. A test for America. A test for the world."