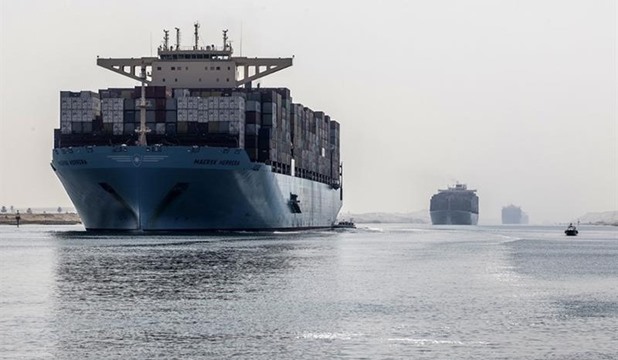 Chairman and Managing Director of the Suez Canal Authority (SCA) Osama Rabie said Suez Canal ranks first on world transit rate and is the first waterway choice for the developed services it offers that is being overhauled on daily basis.
In an interview over the phone Sunday with Haza Al-Sabah TV Program on eXtra news channel the SCA chairman said, the New Suez Canal has become a magnet for all 4th generation giant vessels and cargos for the distinguished service it provides.
"We can say that the Suez Canal has become first on transit rate as compared to world maritime transit courses, " said the SCA chairman.
Rabie added that the harbor of Port Tawafiq possess vital potentials due to its unique geographical location and highly-skilled cadres.
Meantime, he noted that the Port's efficiency has been upgraded.
He also referred to the high potential and expertise, along with schools running in Suez offering best-in-class technical training on all aspects of ship-related industry, including carpentry, electricity and other marine manufacturing domains.