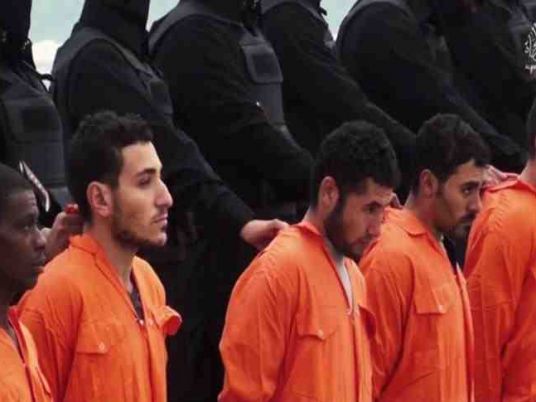 The Coptic Orthodox Church has announced that it will hold a mass on Tuesday in commemoration of the murder of 21 Copts by the Islamic State terrorist (IS) group in Libya in 2015.
The mass will be held at the Sama'yeen Church in Minya. Several bishops and priests will take part.
On 15 February 2015, IS released a video showing the beheading of the 21 Copts, who has been kidnapped in January.
Edited translation from MENA