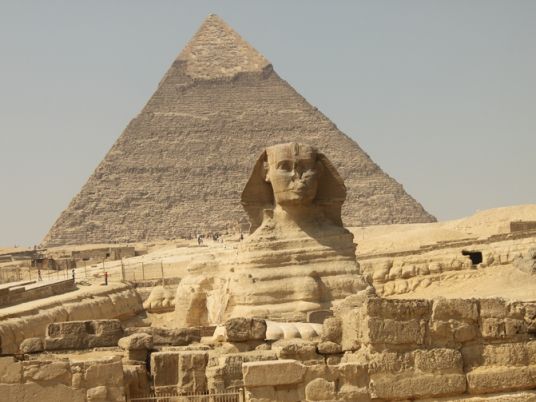 On Thursday, Egypt's Supreme Council of Antiquities signed a contract with Orascom Investment Holding Company, allowing the latter to provide and operate visitor services around the Pyramids of Giza, while the council manages the archaeological area.
The company will be responsible for such services as the marketing and promotion of the area, and operating the parking lot outside the archaeological area – at the new Fayoum Road entrance – according to Secretary General of the Council, Mostafa al-Waziry.
The company will also provide and operate 30 buses, and 20 energy-efficient vehicles, to transfer visitors from parking to the archaeological area, al-Waziry added.
It will operate and maintains a center located at the new entrance, including shops, cafes, and a cinema, where screened movies will be subject to the supervision of the Supreme Council of Antiquities.
The company will also supply 20 mobile toilets, a mobile medical center for visitors, and establish fast food and beverage services to locations designated for these services.
The company will organize and promote events after coordination with the Supreme Council of Antiquities and develop high-tech services for visitors such as Wi-Fi, a digital guide, and mobile applications. It will also print and distributes maps to visitors.
The company is committed to contracting with a private cleaning company and another company to secure the visitor services area only, while the Ministry of the Interior and the Supreme Council of Antiquities will continue to secure the archaeological site.
Edited translation from Al-Masry Al-Youm.