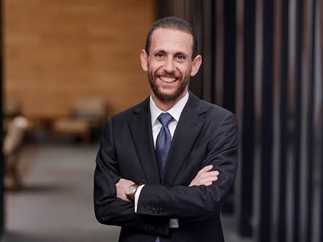 CEO of the Orascom Development Holding company Khaled Bichara, 48, was killed at dawn on Friday in a car accident on Egypt's ring road while heading toward al-Rimaya Square in Giza.
Giza police received a notification early Friday that a car accident had occurred on the ring road and resulted in the death of the driver. Ambulances and traffic police moved to the scene and examined the driver, who turned out to be Bichara.
Investigations revealed that speeding had caused the accident, which occurred as a result of a "steering wheel imbalance," leading to a collision with an iron fence on the side of the road.
The car was totaled when it crashed into the fence, immediately killing Bichara, who was driving the vehicle.
A graduate of The American University in Cairo, Bichara co-founded Accelero Capital, and has worked as Group President and Chief Operating Officer of VimpelCom Ltd (VimpelCom), Chief Executive Officer of Orascom Telecom Holding S.A.E. (OTH) as well as Chief Operating Officer of Wind Telecomunicazioni S.p.A. (Wind Italy), according to the Orascom Construction website.
He is also the co-founder, chairman and CEO of "LINKdotNET."
An official claim was filed on the accident and Egypt's Public Prosecution has been notified for further investigation.
Orascom Development Holding (ODH) is a leading developer of "fully integrated destinations," according to the company's website, which includes hotels, residential units and leisure facilities such as golf courses, marinas and supporting infrastructure.
ODH works in Egypt, the United Arab Emirates (UAE), Oman, Morocco, Montenegro, Switzerland and the United Kingdom, and operates a total of 33 hotels.
Edited translation from Al-Masry Al-Youm