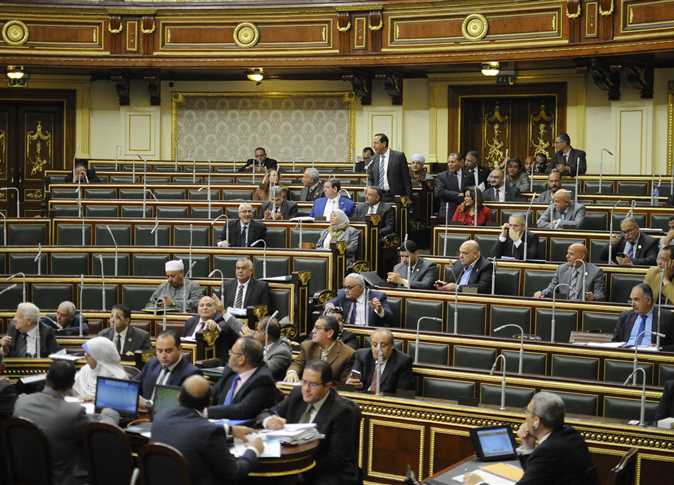 Egypt's parliament initially approved constitutional amendments allowing President Abdel Fattah al-Sisi to extend his term in office until 2034. These amendments will be referred to the parliament's legislative committee to go for a review before they get the parliament's final vote.
In case the amendments get approval from a two-thirds majority, parliament will hold a referendum according to the 2014 constitution.
An official statement by the parliament declared on Thursday, February 14 that after 10 hours and three plenary sessions, 485 lawmakers out of 596 endorsed the proposed amendments.
The parliament didn't announce the number of members who voted against the proposals; however, MP Haitham al-Hariri revealed that 16 MPs opposed amending the constitution.
During the plenary sessions throughout the last week, some representatives of political parties overwhelmingly voiced their rejection to amending the constitution. With "open heart" and "friendly ear", Parliament Speaker Ali Abdul Aal vowed to open a "sophisticated" discussion allowing MPs to express their own viewpoints.
"These amendments are noticeably against the Egyptians' will; Egyptians who supported [the revolutions of] January 25 and June 30," Hariri said, describing these amendments as a violation of the country's constitution.
Still, the opposing MP views these changes as a bomb that will explode in the democratic path one day. Notably, he previously mentioned in an interview with Al Shorouk that such amendments will be a "sin".
"With all my respect for the Egyptian Military Forces' considerable efforts, I record my objection to the interference of the army in politics," Hariri added.
He warned against some "blooming" and "flexible" expressions concerning the army's role in politics as protecting the constitutions in addition to the democratic principles.
Besides, he strongly criticized the Judicial Authority Law, indicating that it attacks the independence of the whole judicial system in Egypt.
Meanwhile, MP Ahmad Tantawi, a member of the 25/30 leftist coalition, labeled the amendments as "unconstitutional" and "a setback", demonstrating that they are entirely tailored specially for a certain figure.
"We are going backwards to the Middle Ages," Tantawi added, strongly disagreeing that the amendments could be considered progress by any means.
Nevertheless, independent MP Samir Ghattas assured that these amendments represent an attack on the independence of the judiciary.
Abdul Aal pointed out that the constitutional and legislative affairs committee will be receiving comments and proposals from institutions and individuals for a month, noting that these proposals should be confined to the articles approved by the council.