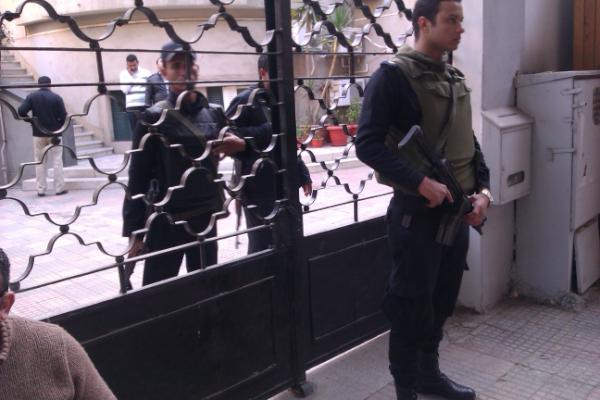 Former MP and opposition politician Hamdy al-Fakharany will stand trial before a criminal court in Tanta on charges of instigating violence during 25 January 2013 protests in Mahalla, outgoing Prosecutor General Talaat Abdallah ruled on Thursday.
This is the latest in a recent string of criminal charges levied against high-profile anti-Brotherhood activists.
After he was remanded for interrogation and questioned for six hours, the State Security Prosecution released Fakharany on bail on Wednesday.
A judicial source told the Turkish news agency Anadolu that after the interrogation, the prosecution decided that the charges against Fakharany had merit.
The prosecution has issued summons, arrest warrants and travel bans for a number of high-profile activists they accuse of inciting violence during protests last week at the Muslim Brotherhood's Moqattam headquarters. Many of the activists have refused to cooperate with investigations, arguing that they do not recognize Abdallah's authority, who was appointed by President Mohamed Morsy last November as he issued a controversial constitutional declaration that granted the president unprecedented powers.
Political groups have accused Morsy's administration of pursuing the investigations as a method of suppressing the opposition.
Edited translation from Al-Masry Al-Youm