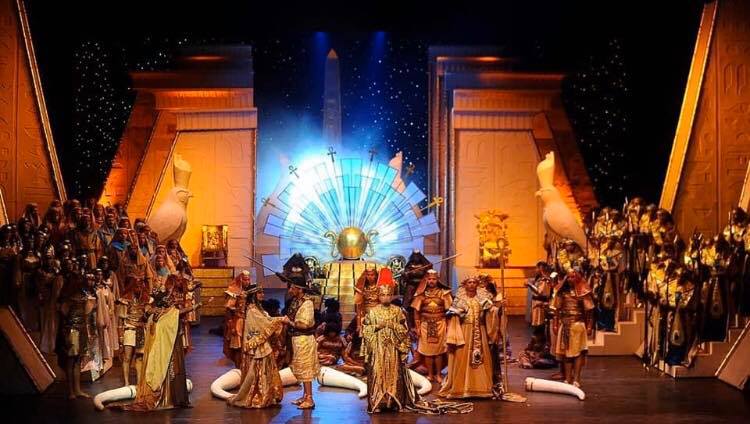 The Red Sea Governor Amr Hanafi announced that Opera Aida in partnership with Orascom Hotels and Development will be performing in a major celebration in the el-Gouna resort, marking the 150th anniversary of its first show.
He said that the show will be held on Thursday, October 13, in el-Gouna Resort Ballroom in Hurghada, noting that this celebration is in line with the media strategy to promote tourism to Egypt
Hanafi added that the aim of holding this global celebration is to promote tourism, to increase the number of tourists, and attract tourists from foreign destinations, as well as to greatly encourage domestic tourism.
This new tourism strategy is based on organizing major artistic and promotional events to enhance and protect soft forces, he explained, especially given their artistic and cultural importance.
A classic tale of love and history
Written by the great Giuseppe Verdi, Aida Opera is a four-act-opera which follows the story of two star-crossed-lovers: Radames, a soon-to-be Egyptian army commander, and Aida, the Ethiopian slave of Princess Amneris, the King's daughter.
To complicate matters, as operas usually do, Princess Amneris is also in love with Radames.
The story escalates when Aida turns out to be the daughter of the Ethiopian king, who then fights Radames in battle. Their love is tested as Aida is forced to choose between her love for Radames and her sense of duty.
Khedive Ismail had commissioned the Italian musician Verdi to write the Opera Aida, which was shown during the opening ceremony of the Suez Canal in 1869. The opera premiered in Cairo in 1871 to a handful of distinguished members of society. It then went on to play in La Scala, Milan, Italy.