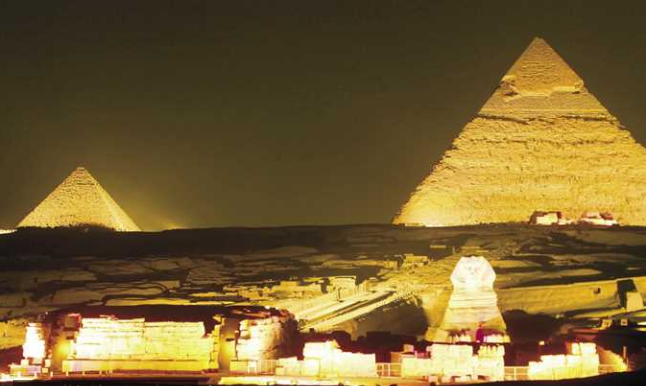 It's a classic opera show… with impressive outfits, a dramatic climax, and a plot featuring star-crossed lovers: Opera Aida has captured the hearts of Cairo's opera enthusiasts since premiering in 1871 in the city.
Now, one of the longest-running opera shows will return to where it all began, the Pyramids of Giza, March.
So what's different about this Aida performance? Plenty.
Welcoming an audience of 1,500, it will be the first time the classic opera will not be performed inside an Opera House. Instead, it will be performed outdoors, at the Pyramids of Giza.
This means we can expect an entirely different design and set-up compared to its performance in an Opera House.
Written by the great Giuseppe Verdi, Aida Opera is a four-act-opera which follows the story of two star-crossed-lovers: Radames, a soon-to-be Egyptian army commander, and Aida, the Ethiopian slave of Princess Amneris – the King's daughter.
To complicate matters, as operas usually do, Princess Amneris is also in love with with Radames.
The story escalates when Aida turns out to not only be Ethiopian herself, but the daughter of the Ethiopian king – who will be fighting Radames in battle. Their love is tested exhaustively as Aida is forced to choose between her love for Radames and her sense of duty.
The opera premiered in Cairo in 1871 to a handful of distinguished members of society. It then went on to play in La Scala, Milan, Italy.
The first Aida was played by Teresa Stolz, and the first show was conducted by Giovanni Bottesini. However, Maria Wildmann was Verdi's favorite and went on to play the role of Aida the most.
The Opera was received in Milan with great enthusiasm and has played all over the world in Spain, Germany, Britain, Hungary, the United States, Poland, and Russia among countless others countries.
Most recently, on August 6, 2017, Aida Opera was presented in the Salzburg, Austria Festival by the Iranian video-artist Shirin Neshat.