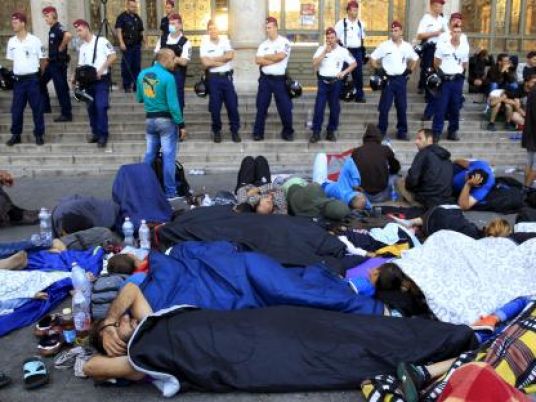 The tragic picture of a drowned Syrian toddler spurred the province of Ontario Friday to request 5,000 Syrians be brought to Canada by the end of the year.
The renewed attention on the crisis also made "How to sponsor a Syrian refugee in Canada" the top Google query in the country from Sept. 2 at 9 a.m. to Sept. 3 at 9 a.m., the Canadian Broadcasting Company (CBC) reported Friday.
Ontario Health Minister Eric Hoskins challenged the federal government to bring in 5,000 Syrian immigrants by 2016.
Hoskins also pledged $300,000 to Lifeline Syria, an organization attempting to sponsor 1,000 Syrians to come to Canada, the CBC reported. He said the Canadian public would help resettle refugees because it was "vital humanitarian work".
"We have an obligation to respond," he said. "The public, in this case, is far ahead of the government. It is time for governments to heed the public call."
The photo of Aylan Kurdi, 2, washed up on the sands of a Turkish beach, circulated around the world this week and focused global attention on the plight of Syrian immigrants.
Many news media also noted that Aylan's aunt lived in the Canadian province of British Columbia and had tried to help the family get to Canada, although no formal application for sponsorship had been filed with the federal government.
Aylan's 5-year-old brother and mother also drowned, while his father survived.
The news galvanized the Canadian public and the Syrian immigrant problem quickly became the focus of attention during Canada's ongoing federal election campaign.
Hoskins said with the tragic image of the boy in people's minds, now is the time to act.
"It's given us an opportunity like never before," he said. "It's generated a resolve among the public," he added.