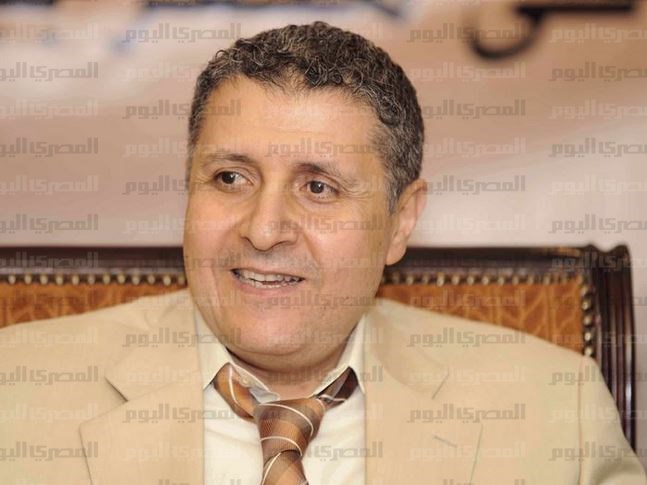 Human rights activist Negad al-Borai tweeted on Friday that people should not believe that one person alone could cause the economy to collapse, referring to an Interior Ministry statement claiming Hassan Malik, the Muslim Brotherhood's leading figure, was behind the dollar exchange rate problem.
"Thank God they arrested him and closed down the Brotherhood's bureaux de change outlets," Borai wrote mockingly. "But do not be too optimistic because the rate will not drop to under six pounds."
Malik, as well as another Brotherhood-affiliated businessman, Karam Abdel Wahab, were detained for 15 days on charges of harming the national economy.
Meanwhile, experts have warned of repercussions on investment resulting from Malik's arrest, requesting the security authorities to clarify the charges levelled against him.
Farouk Abdel Khalek, an economist, said Malik's arrest is but a scapegoat to divert attention from the real problems hitting the market, which are the significant decline in foreign currency sources and exports, and the high rates of unnecessary imports.
He said remittances by Egyptian expatriates account for some $8 billion, all transferred through bureaux de change. "Closing them down is not a good idea," he said.
Passent Fahmy, a banker, said currency transfers are only done through banks or from airports, which could be easily detected in both cases, unless certain businessmen open letters of credit for imported products with amounts higher than their real value. "This is up to the Customs Authority to verify," she said.
She said that she is against the police dealing with the bureaux de change as if they were terrorist entities. "We just need to have proper laws regulating and controlling their work," she said.
She attributed the reluctance by companies and individuals to deposit dollars in the banks to the wrong decisions taken by Hisham Ramez, the former governor of the central bank.
Edited translation from Al-Masry Al-Youm