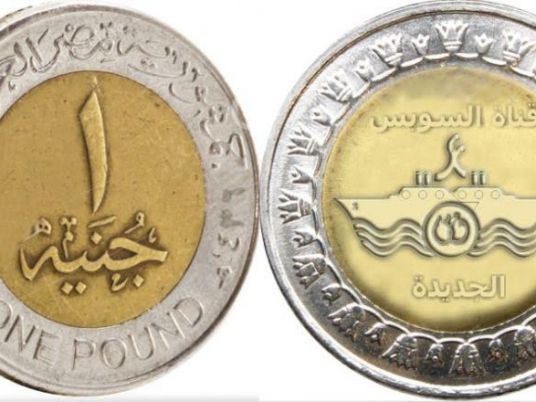 The Finance Ministry has said that the New Suez Canal commemorative coins it issued early last week were well received and announced that a further one million coins would be issued next week.
Customers have purchased 1.5 million coins so far, said Sherif Hazem, an adviser to Finance Minister Hany Qadry Dimian.
The coins will be available via banks and the Public Treasury Authority, according to Hazem, who added that the ministry, in light of the high turnout, put a cap on the amount of commemorative pounds that can be bought by a single buyer at 50 pounds.
The ministry had previously issued gold medals commemorating the August 6 inauguration of the new canal.