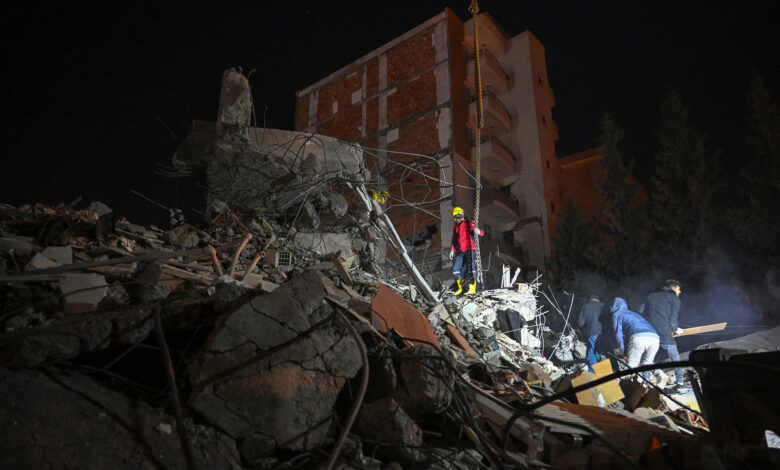 The Ministry of Immigration and Egyptian Expatriates Affairs announced Saturday that an Egyptian student was successfully rescued after being trapped beneath rubble for 14 hours at the Turkish city of Hatay.
A representative of the Ministry in Turkey Shady al-Sarwy explained that the rescued engineering student, Moaz Abdul-Raouf, is safe and has been transferred to Sakarya away from the afflicted area.
During a telephone interview with Lamis al-Hadidi on Egypt's "Last Word" (Kalema Akhera) television show on ON satellite channel, Sarwy added that another engineering student, Aly Osman, lost both of his parents to the earthquake.
He confirmed that while Osman is safe, his spirits are low due to his loss.
Sarwy assured that all Egyptian students in Turkey remain in safe conditions. He explained that there are around 4,000 to 5,000 students spread across Turkey, primarily the north and west, with the lowest percentage at the south – which is near the earthquake-impacted areas.