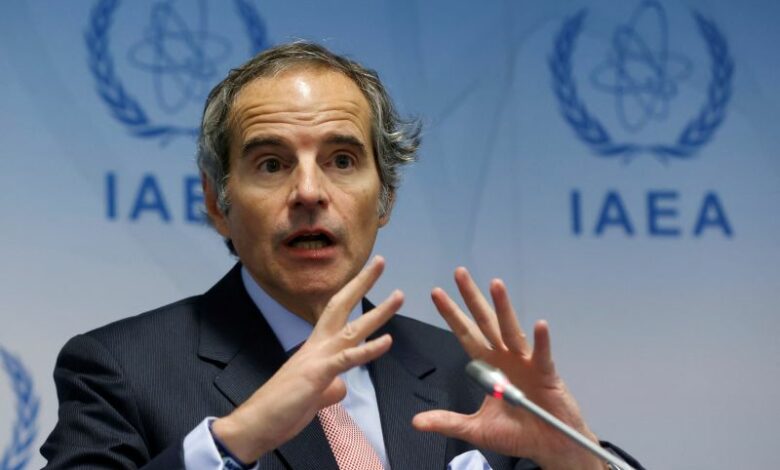 The head of the United Nations' nuclear watchdog agency said the loss of power at Ukraine's Zaporizhzhia nuclear plant should serve as another reminder of the perilous situation facing the site and surrounding area.
"If we allow this to continue time after time, then one day our luck will run out," said Rafael Grossi, the director general of the International Atomic Energy Agency (IAEA).
The plant lost all off-site power due to Russian missile attacks Thursday, according to Ukrainian officials. Grossi said it was the first time the plant had lost all power since November 23, 2022.
"I am astonished by the complacency – yes, the complacency. What are we doing to prevent this from happening? We are the IAEA, we are meant to care about nuclear safety," Grossi said.
"This is the largest nuclear power station in Europe. … What are we doing?" Grossi asked. "How can we sit here in this room this morning and allow this to happen? This cannot go on."
"I call on everyone in this room today and elsewhere – we must commit to protect the safety and security of the plant. And we need to commit now. What we need is action," Grossi said.
Some background: The plant has been under Russian control since March last year, but is still mostly operated by Ukrainian workers.
Attacks at the complex have sparked concerns about the specter of a nuclear disaster, and IAEA staff have been visiting the site to assess the damage. Recently, the UN nuclear agency said it has been unable to rotate teams at the plant because of increased volatility in the area.
The IAEA head has assured Ukraine his agency will never recognize Russia as the owner of the Zaporizhzhia plant, according to Ukrainian Prime Minister Denys Shmyhal. Grossi has also pledged a continuous IAEA presence at all of Ukraine's nuclear plants.