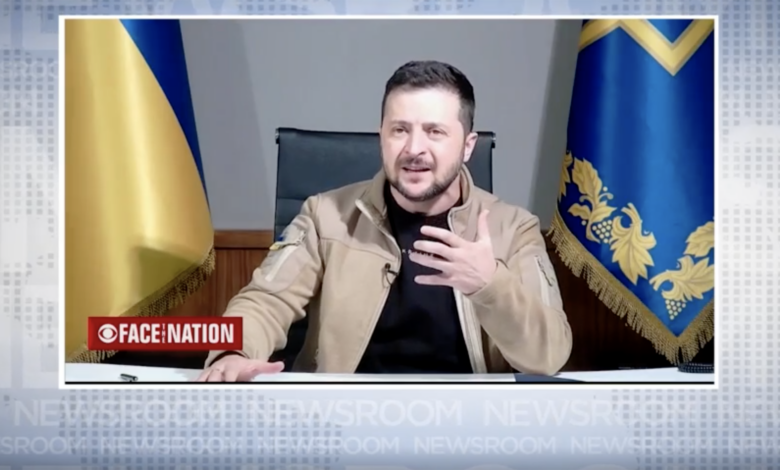 Russian President Vladimir Putin's threat of using nuclear weapons in Moscow's invasion of Ukraine "could be a reality," according to Ukrainian President Volodymyr Zelensky.
"Maybe yesterday it was bluff. Now, it could be a reality," Zelensky told CBS in an interview that aired on Sunday. "I don't think he's bluffing."
Putin announced his military escalation during a national address on Wednesday, in an effort to strengthen Moscow's floundering military campaign in Ukraine.
He called for increased military conscription, with Defense Minister Sergei Shoigu later confirming that the country will summon 300,000 reservists to serve in the conflict — a strategy that has already been met with backlash in the form of heated protests at home.
Addressing the potential use of nuclear weapons, Putin warned that "those who try to blackmail us with nuclear weapons should know that the prevailing winds can turn in their direction."
Following Putin's comments last week, Zelensky said Russia was trying to leverage its occupation of the Zaporizhzhia Nuclear Power Plant in southern Ukraine.
"He wants to scare the whole world. These are the first steps of his nuclear blackmail," he said.
"I think the world is deterring it and containing this threat. We need to keep putting pressure on him and not allow him to continue."