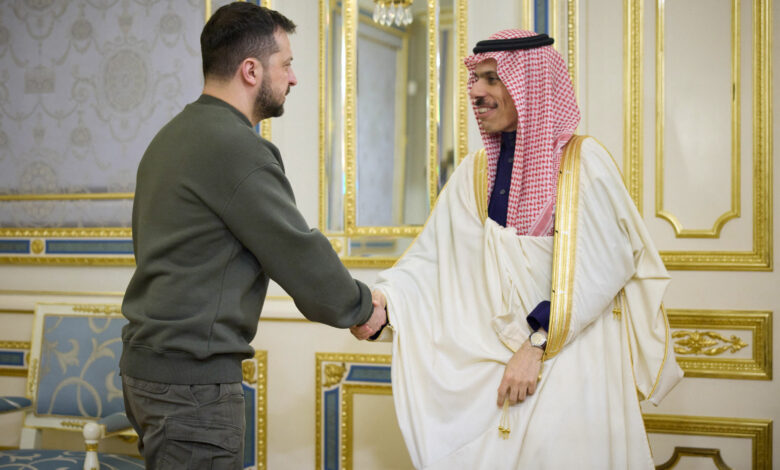 For the first time since the two countries established diplomatic relations 30 years ago, a Saudi foreign minister has visited Ukraine.
President Volodymyr Zelensky's office released a video of him meeting Saudi Arabia's Prince Faisal bin Farhan Al Saud on Sunday.
Zelensky said he expected the meeting would "provide a new impetus to further intensification of our mutually beneficial dialogue."
"Thank you for supporting peace in Ukraine, our sovereignty, and territorial integrity," he continued. "This is very important for us and our society."
Saudi Arabia has steered a neutral course in the conflict. The Kingdom mediated a prisoner exchange last year, in which two American and five British citizens were released from Russian detention.