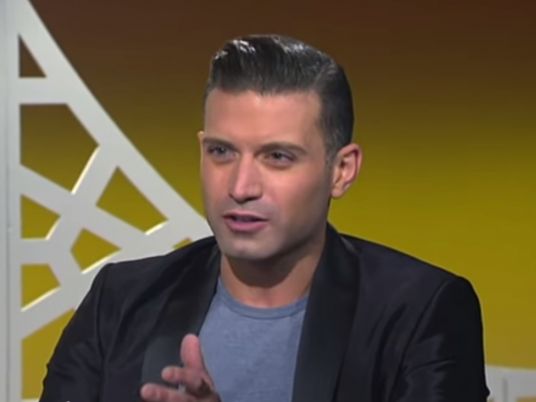 Omar Sharif Jr., grandson of famous Egyptian actor Omar Sharif, says being gay was never an issue for his grandfather.
"Before anything, in the eyes of my grandparents, I was a grandson," he explained in an interview on Tuesday with Deutsche Welle Arabic. "It was never a topic of conversation in our relationship. It never changed. We never spoke about it and to them, I was still just Omar."
Sharif's grandfather, most well-known internationally for his Oscar nomination for the 1962 film "Lawrence of Arabia", passed away earlier this month after suffering from Alzheimer's disease.
On his program "Shabab Talk", presenter Jaafar Abdul Karim asked Sharif how he would respond to people that accuse him of tarnishing his grandfather's image. "I think the best thing that I could do in life is to live openly and authentically and happily, and if I'm doing that, I know I'm making them happy because that's all they would want for me. They would want me to be happy. That's what grandparents should want for their grandchildren."
Highlighting his work with the Gay and Lesbian Alliance Against Defamation (GLAAD), Sharif said he hoped his appearance would show the world that despite being gay, which is not culturally accepted in Egypt, he is just a person with a story. "I'm a son, I'm a brother, I'm a coworker, I'm a friend. I'm not a fact, or a figure, or a statistic. I'm not a moral or an ethical debate," he stressed.
Sharif also had advice to any other young people going through similar struggles of identity. "If I could give one [lesson], is to be open enough to be who you are. Don
'
t pay attention to the conversation happening around you. Pay attention to the conversation happening in your heart and in your head because that
'
s the only thing you can control," he said.
His emotional interview following his grandfather's death was also Sharif's first appearance on Arabic TV, which he wished first and foremost would honor his grandfather. Sharif also mentioned his upcoming film "The Secret Scripture".