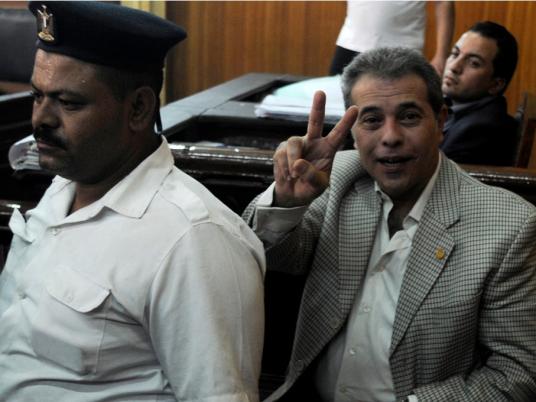 The Giza Criminal Court on Wednesday adjourned the trial of television presenter Tawfiq Okasha to 7 November.
Okasha, the owner of Al-Faraeen satellite channel, is charged with insulting and attempting to incite the killing of President Mohamed Morsy.
Witnesses reported altercations between prosecuting and defense attorneys that almost turned violent, which prompted the judge to adjourn the session shortly after it started.
Okasha denied the charges, while his supporters demonstrated outside the courtroom to protest being prevented from attending the session.
The public prosecutor had referred both Okasha and journalist Islam Afify, former editor-in-chief of the privately-run newspaper Al-Dostour, to trial on charges of insulting the president and inciting against him.
Edited translation from MENA