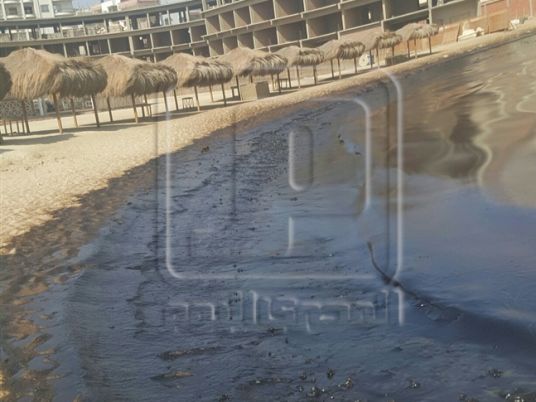 Oil pollution appeared on the shores of the Gulf of Suez at Ras Gharib city, preventing people and holiday-makers in the city north of the Red Sea from using the beaches during the Eid holiday.
Slicks covered several areas on the city beaches prompting people to call for identifying the cause of the pollution and environment protection associations to warn that spills could extend to fishing areas.
The environment minister has dispatched a committee composed of experts and officials from the Hurghada Environment Department to follow up the pollution crisis in Ras Gharib.
The department has reported oil slicks extending over an area of ​​3,000 square meters at Dayy al-Qamar beach, an Environment Ministry source said.
The environment minister has also ordered the formation of a committee from the Hurghada Environmental Affairs Agency and the Red Sea natural reserves to examine the pollution.
According to the committee, the oil pollution extended over 3,000 square meters.
The committee has taken a sample of the oil pollution for analysis.
The Irrigation Ministry said in an official statement that it is has been coordinating with the General Petroleum Authority to start cleaning up the spill, adding that oil companies operating in the area were being asked to check for any further spills and report them.
The ministry also warned that legal measures would be taken against those who caused the pollution, once they have been identified.

Edited translation from Al-Masry Al-Youm