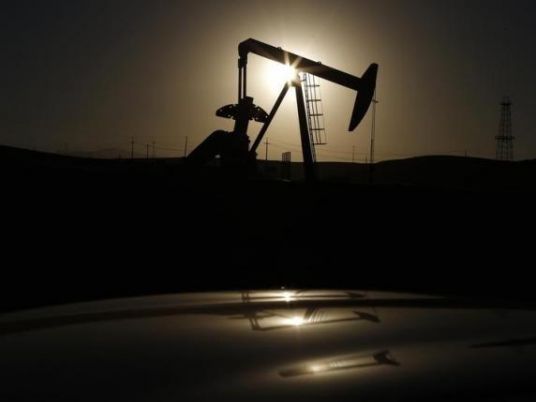 Brent crude prices fell almost US$1 a barrel on Tuesday, with an Iranian delegation in Beijing this week to push for more oil sales.
Oil markets were also pressured as Goldman Sachs said prices needed to remain low for months to achieve a slowdown in US output growth.
China
is
Iran
's largest trade partner and also its largest oil client, having bought roughly half of Iran's total crude exports since 2012, when sanctions against Iran were tightened.
Brent May crude had dropped almost $1 to $57.26 (38 pounds) a barrel by 0700 GMT (8:00 am BST). US May crude was down 50 cents at $51.64 a barrel.
Goldman said in a research note it expected US crude inventories to top out in April and subsequently draw down at 350,000 barrels per day during May-September, when demand for fuel to power cars and air conditioners is at its greatest.
Still, the bank said it saw little upside for its $40 a barrel forecast over the next three months as inventories would likely rise again by October, pressuring prices into 2016.
"Prices need to remain low in coming months to achieve a sufficient and sustainable slowdown in US production growth," the bank said, adding that the US production outlook for 2016 makes its forecast for $65-a-barrel oil next year look too high.
On Monday, energy information group Genscape said its data showed Cushing stocks rose by only 169,000 barrels in the week to April 3.
The American Petroleum Institute will release its weekly oil inventories data on Tuesday at 1630 EDT (2030 GMT), while the Energy Information Administration will publish its data on Wednesday at 1030 EDT.
US commercial stocks were seen extending their record build for the 13th consecutive week, while gasoline inventories likely continued to drop, a Reuters survey showed. [EIA/S]
Yet West Texas Intermediate may get another boost as refineries return from maintenance and take more crude to prepare for peak summer fuel demand, said Ric Spooner, chief analyst at CMC Markets in Sydney.
"A lot of people are waiting to see some improvement in the supply-demand balance and we're getting closer to the time when it might happen," Spooner said.