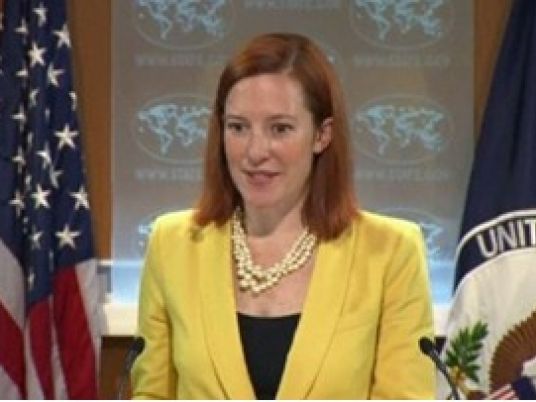 US State Department Spokesperson Jenifer Psaki said on Wednesday that the United States remains committed to a longstanding relationship with Egypt and to seeing a democratic transition succeed.
She added that a successful transition to democracy in Egypt is not only important for the Egyptian people, but for the entire region as well as the United States.
The US official urged the Egyptian government to take into account the recommendations recently issued by the Carter Center regarding the referendum, in which the center expressed concerns about polarization. The Center's suggestions include ending down the crackdown on the media, protests, activists and political opposition groups such as the Muslim Brotherhood, as well as creating clear guidelines for the referendum and campaigns.
She said that the State Department shares the Center's same concerns, and emphasized the need to study the type of campaigns that preceded it and that might affect the credibility of the referendum.
Edited translation from Al-Masry Al-Youm