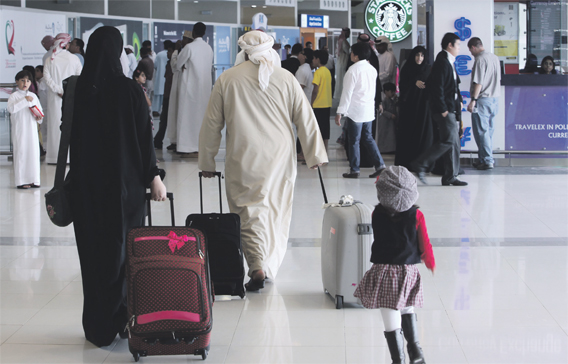 Egypt received 11 million tourists in 2012 and aims to boost that number to 14 million in 2013.
Tourism Ministry Undersecretary Magdy Selim told the German news agency DPA that the country's tourism revenues exceeded US$10 billion last year, and the ministry hopes to exceed $13 billion in tourism generated income each year.
The nation's tourist destinations are "completely safe for tourists, and have not been affected by the political events," Selim claimed.
The occupancy rate in top destination cities in areas such as the Red Sea and South Sinai has reached 70 percent at certain points during the past year, he said.
"The number of direct flights to Hurghada Airport in some months of last year has reached 70 flights a day coming from European and Asian countries," Selim noted. "The city received more than 10,000 tourists a day in the month of October."
Selim pointed out that "the last two months of last year witnessed political tensions after the constitutional declaration [was issued], causing a drop in tourist traffic."
"The stability of the internal situation in Egypt" should bring that traffic back to normal, he said.
Edited translation from DPA