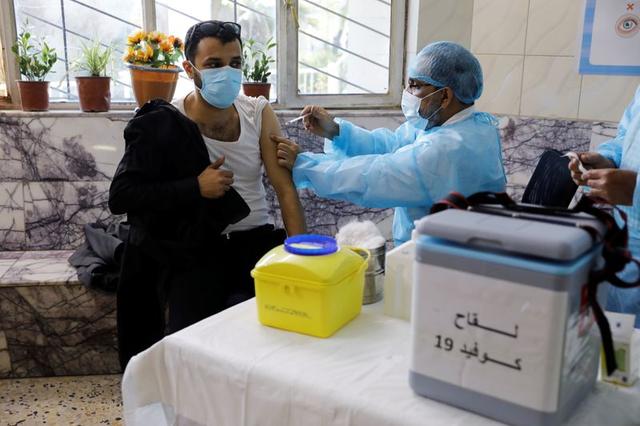 The head of Preventive Medicine Sector at the Ministry of Health Alaa Eid has blamed laxity in following preventive measures as behind the recent rise in coronavirus infections, particularly in governorates other than Cairo.

In a Monday phone-in with journalist Amr Abdel Hamid on the "TeN" satellite channel, Eid said that Egypt is still in the second wave of the pandemic, and assured that no new strains of the virus have been reported in the country.

He stressed that awareness campaigns to encourage people take the vaccine are vital to curbing the virus.
Egypt's Health Ministry on Monday confirmed 643 new coronavirus cases, down from 647 on Sunday.
The ministry also reported 39 deaths and 490 recovered cases.
Egypt has now reported 196,061 confirmed cases, 150,424 deaths, and 11,637 deaths. 
President Abdel Fattah al-Sisi warned on Sunday against an imminent third wave of coronavirus in Egypt, stressing the need to adhere to precautionary measures.
Officials have speculated that cases will reach another peak around the holy month of Ramadan, which is estimated to begin on April 13.
Egypt launched its vaccination campaign on January 24. The Health Ministry is currently working to vaccinate medical staff, people over the age of 65, and those with chronic illnesses. The ministry has opened registration for the jab online.
The vaccine will cost no more than LE200 per person, Health Minister Hala Zayed announced, with low-income folks eligible to get their doses for free.
Egypt is currently using China's Sinopharm vaccine for its campaign will soon receive a shipment of six million doses of the UK's AstraOxford vaccine.
The ministry also plans to employ Russia's Sputnik-V vaccine, once it makes its way to Cairo.