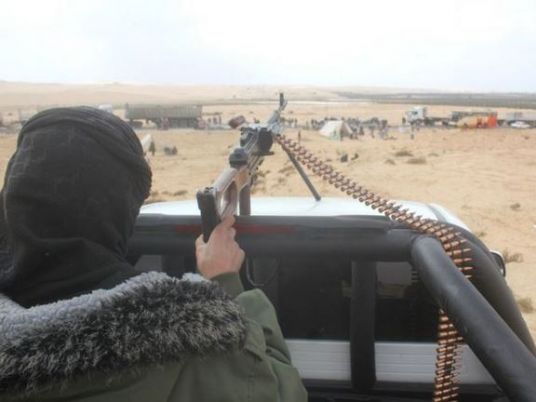 A Central Security Forces officer has been injured in a terrorist attack against a security ambush set in Sheikh Zuwaid city, North Sinai.
Security sources said gunmen opened fire against the ambush in the al-Wahshy area in Sheikh Zuwaid, which left 26-year old Mohamed Abdel Rahman Helal, first lieutenant, injured in the knee.
He was transferred to the hospital for treatment.
Edited translation from MENA