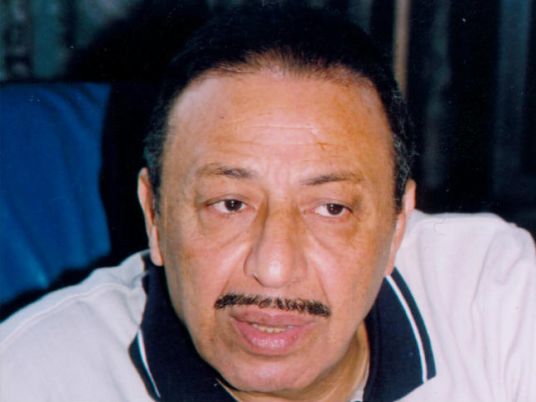 For his entire life Hamada Imam, a sports icon who died on January 9, displayed an extreme passion for football, Zamalek Sports Club and sports media.
Mohamed Yahia al-Hurriya Imam was born November 28, 1942, and nicknamed "The Fox" by the sports and media community in reference to his on-the-field skills. Imam joined Zamalek SC's juniors squad before he turned 9 years old.
The former army colonel's family has a long history with the Zamalek team, Egypt's second largest football club. His father was Zamalek SC's and Egypt's national team's goalkeeper during the 1930s. Imam's son, Hazem Imam, is the team's current assistant manager and has risen to become a sports celebrity, like his father, winning hearts and acclaim among fans.
Despite his retirement in 1974, Imam never left the sports field. He occupied a number of administrative posts in the club and also served as a deputy chairman of Egypt's National Football Association. He also played the role of match commentator for channels like Showtime and ART. He was also the presenter on the oldest show on the state-run Nile Sports: The Week's Goals with the Fox.
With Zamalek, Imam scored three out of the club's 12 premier league titles between 1960 and 1965, in addition to three Egypt Cup trophies.
His name shined especially during a historical 5-0 win by Zamalek against its arch rival, Al-Ahly Club, in 1960, when both teams competed at the U-20 cup final.
He is also remembered for his hat trick in Zamalek's historical 5-1 win in 1966 against West Ham United, then the team of Bobby Moore, the captain of England's World Cup winning squad the same year.
Edited translation from Al-Masry Al-Youm