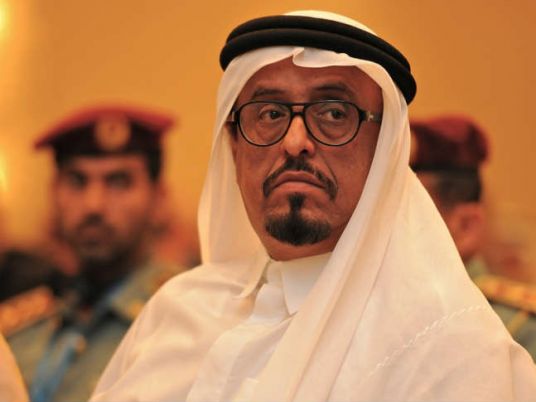 US President Barack Obama is of Shi'ite origin, according to former Dubai police chief and current head of the General Security for the Emirate of Dubai, Dahi Khalfan, who is known for his controversial tweets.
"Obama, who has a Shi'ite origin, was elected to converge between the points of views of Iran and the US to stop the Iranian nuclear military project. The plan succeeded," Khalfan wrote in a series of tweets on his account Tuesday.
He added: "The US elections are led by undercover hands that achieve Israel's security in the first place. Bravo sons of Zion!"
"In Anthroposophy, people study how to ward off danger, and this is what the sons of Zion did after studying the nature of Iranians. They brought them someone of a Shi'ite Kenyan origin. Bravo!"
Khalfan continued: "Will Obama visit Iran before leaving presidency?" "(Hassan) Rouhani could invite Obama to visit Iran".
Khalfan pointed out that he was expecting Obama's moves toward the Iranian nuclear project since the first day he was sworn in.
Khalfan was Dubai's police chief until late 2013. He has 1.24 million followers on Twitter and over 65,000 tweets.
He caused diplomatic tensions between Egypt and the UAE back in 2013 when he attacked toppled President Mohamed Morsi on Twitter, after which Egypt's Foreign Ministry summoned the ambassador of the UAE to demand a "clarification from the United Arab Emirates about statements that do not go along with the nature of the special relationship between the two countries," according to Reuters.
Khalfan wrote on Twitter after Morsi won the presidential bid: "An unfortunate choice. The repercussions of this choice will not be light for poor ordinary people."
Khalfan also said that Morsi would "come to the UAE crawling to request pardon and forgiveness," adding that the UAE would not receive him on a red carpet. He accused Morsi of winning the presidential elections with the aid of Iran.
In July 2013, he accused the Muslim Brotherhood of posing a greater threat to Arabs than Israel.