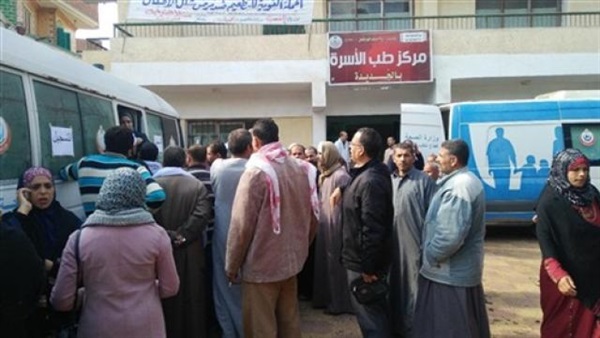 Egyptian Health Minister Hala Zayed announced on Friday that 9.8 million Egyptians have been screened within the second stage of the "100 million healthy lives" presidential initiative against the Hepatitis C virus and other noncommunicable diseases.
Zayed added that the total number of screened persons reached  22.7 million until December 27, clarifying that the ministry would treat all patients at no charge.
Health Ministry spokesman Khaled Megahed revealed that the ministry has screened 505,049 students in the secondary stage since October 2018.
Alexandria governorate ranked first after the number of screened students reached 110,226, followed by 103,453 persons in Beheira, 81,638 persons in Asyut, and 80,252 persons in Qalyubia.
The survey on secondary school students began on December 1, 2018, and ends with the end of the third phase of the initiative in April 2019, Megahed said.
The "Tahya Masr" (Long Live Egypt) Fund claimed in an August statement that the Hepatitis C virus in Egypt would be completely eradicated by 2020 through one of the largest medical examinations in human history.
It added that 45 million people will be screened in collaboration with the United Nations's World Health Organization (WHO) to prevent the disease and tackle the country's list of endemic diseases.
Egypt has the highest rate of Hepatitis C in the world, first surfacing in the 1950s due to unsterilized injections. The highly-infectious blood-borne virus kills an estimated 40,000 Egyptians a year, and at least 1 in 10 of the population aged 15-59 are infected, according to the WHO.
In February, Barcelona player Lionel Messi praised the success of Egypt's program to treat the hepatitis C virus.
"Having cured more than one million patients, Egypt is leading the world in the fight against hepatitis C," Messi said in a Spanish and English post on his Facebook page, which is followed by 90 million people around the world.
"Finally there is an effective and affordable cure, what are you waiting for to join us to eradicate the disease?" Messi said.
Edited translation from Al-Masry Al-Youm.