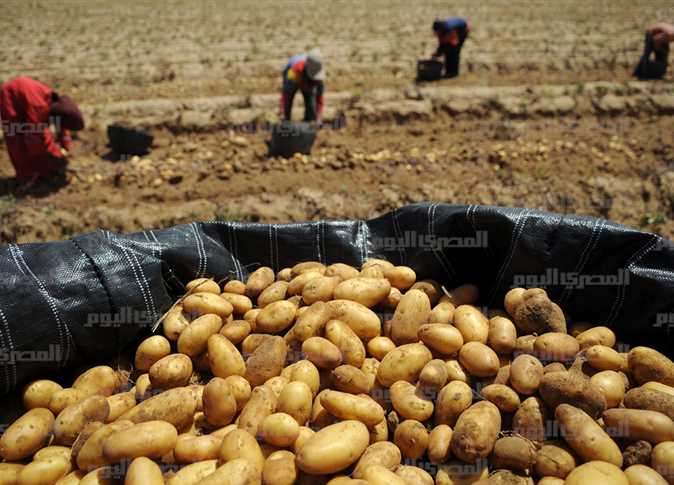 The head of Egypt's National Food Safety Authority (NFSA) Hussein Mansour said that the agency will officially address the Egyptian Atomic Energy Authority (EAEA) on Sunday on tightening procedures to control agricultural products imported from Russia and other countries possibly affected by the nuclear explosion of a Russian missile last week.
In a statement to Al-Masry Al-Youm on Friday, Mansour said that fears of radioactive contamination to agricultural food products is "possible" and that preserving the health of Egyptians is a must, ensuring the circulation of food products comes in accordance with food safety and environmental standards.
He pointed out that the EAEA plays an important role in achieving these goals.
Mansour said that these measures should be extended to countries neighboring Russia or countries through which Russian agricultural products can be leaked through other countries that reach Egypt.
He stressed the importance of pursuing these possibilities as a precautionary measure to protect Egyptians.
The Chairman of the Egyptian Meteorological Authority (EMA) Ahmed Abdel Aal said that Egypt is far from the path of radioactive dust caused by a nuclear explosion in the Russian city of Severodvinsk.
In a statement on August 14, Abdel Aal added that Egypt during the summer is not exposed to any air masses coming from Russia, unlike winter which sees Egypt sometimes affected by the extension of the Siberian high.
Edited translation from Al-Masry Al-Youm