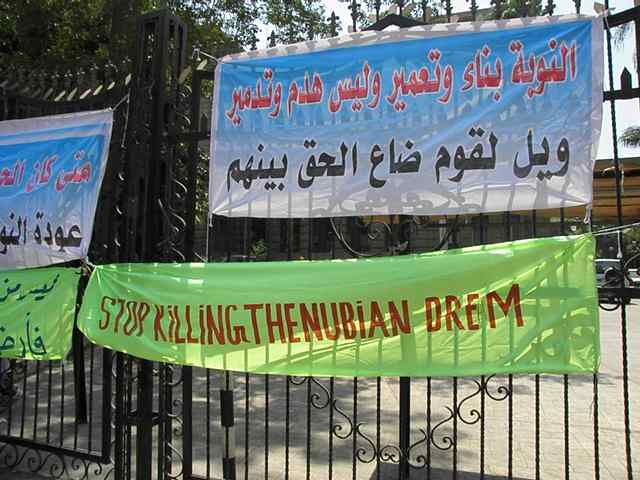 Representatives of the Nuba city retracted their approval of the proposal made by Ahmed Awad, representative of the Culture Ministry, who suggested coordination with housing and agricultural associations to put controls on the transfer of property to Nubians, said judge Ashraf Ashmawy, Secretary General of the committee to develop Nuba city, affiliated with the Transitional Justice Ministry.
Nuba representatives submitted a new draft few days ago that favors the direct ownership of lands to displaced Nubians after their return to their land, he added.
Ashmawy added in remarks to reporters Monday that he would hold a meeting Tuesday with Nubians in order to reach a compromise and put the bill for a societal dialogue witin days.
"I understand the concerns of Nubians and their historical right of return (to their old lands), but at the same time there must be property controls," said Ashmawy.
He pointed out that one of the problems faced by the committee was that displaced Nubians demanded compensation, which was not stipulated in the Constitution.
The state's realization of displaced Nubians' right to return to their lands, providing adequate housing and a piece of arable land with the pursuit of real development are deemed a compensation, Ashmawy mentioned.
Nubians were displaced under late President Gamal Abdel Nasser, during the building of the Aswan High Dam.
Edited translation from Al-Masry Al-Youm