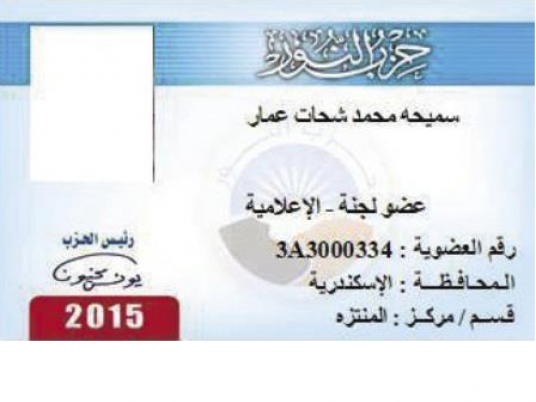 The Salafi-oriented Nour Party announced on Wednesday that, for the first time, it has allowed its female members to obtain membership cards, doing away with a longstanding ban.
The new cards, however, show a blank, white space in the section where the photo would be. The absence of photos is most-likely due to the party's Salafi doctrine which adopts stricter dress codes for women, favoring a full face cover.
The Nour Party is urging its female members to submit their official identity cards at their respective party branches in order to obtain their membership cards.
Official ID cards, ironically, require full face exposure.
Edited translation from Al-Masry Al-Youm