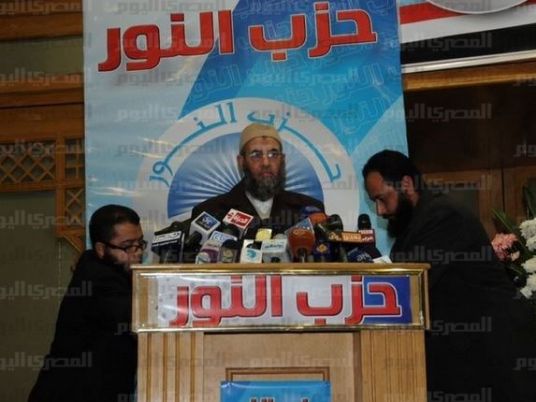 Salafi-oriented Nour Party will take part in the upcoming parliamentary elections through the single-winner system, after failure of all attempts, led by Ashraf Thabet, vice-chief of the party, to form joint electoral alliances with liberal parties, said sources from the party.
The party is currently holding talks with a number of Coptic figures to run for elections through the party lists to apply the legal condition of having Copts on the electoral lists.
Salah Abdel Maaboud, member of the party's presidential council, said the party hadn't yet formed electoral alliances with liberal parties, criticizing attempts by some liberal figures and parties to exclude the Nour Party from the political scene.
"We will not be affected by attacks of some parties against Nour," Abdel Maaboud said in a statement adding that his party enjoys a wide base of supporters in many provinces. He added that the party is exposed to an 'illegal' organized smearing campaign from other rival political forces targeting its popularity.
The party said in a statement that it does not seek control over the parliamentary seats, like the Muslim Brotherhood did in the former parliament.
Edited translation from Al-Masry Al-Youm