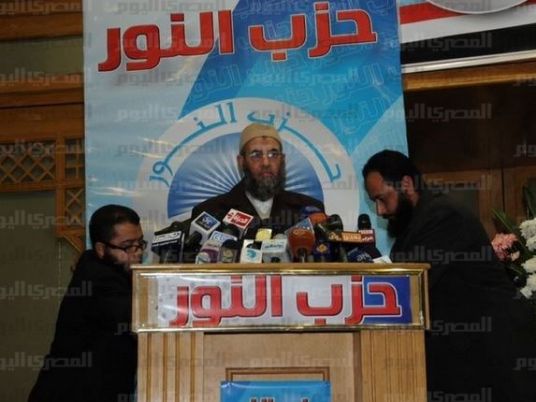 The Salafi-oriented Nour Party hasconcluded selection of its candidates running for parliamentary single-winner seats. Candidates running for list-based seats as well as electoral platform will be selected and declared next week.
In a statement on Saturday, the party said that its supreme body held two urgent meetings on Friday and Saturday to ratify the party's candidates and draw the party's electoral platform.
Names of candidates running for single-winner seats were approved in attendance of Younis Makhiyoun, the party chief, Galal al-Morra, the party secretary general, Al-Sayyed Khalifa, vice chief of the party, Tareq al-Sahry, head of the supreme body, and the rest of the body's members.
Edited translation from Al-Masry Al-Youm