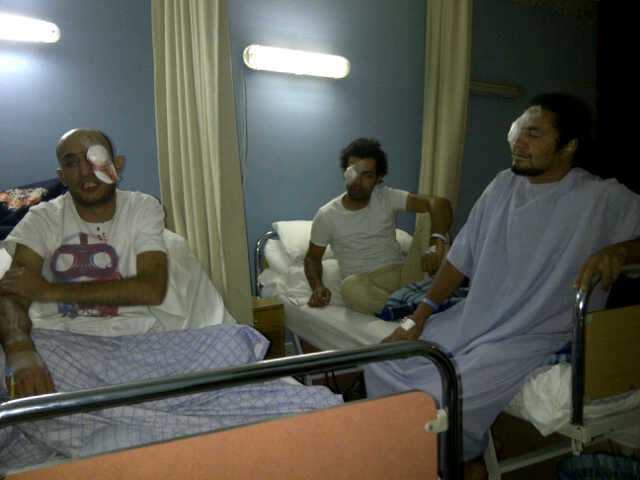 The Cairo Criminal Court on Sunday adjourned to 12 June the trial of First Lieutenant Mahmoud Sobhy al-Shennawy, the Central Security Officer dubbed "the Eye Sniper" by the media.
He is charged with the murder of five people and the attempted murder of several others during clashes in November.
The court said it adjourned the hearing to allow it to listen to the witnesses' testimonies.
The clashes broke out between protesters demanding an end to military rule and security forces on downtown Cairo's Mohamed Mahmoud Street, which leads to the Interior Ministry. Four days of fighting left more than 30 people dead and hundreds injured.
After the clashes, activists published pictures showing Shennawy aiming his rifle at protesters' eyes as his colleagues cheered him on. The activists demanded his arrest.
During Sunday's trial session, defense lawyer Tarek Gamil Saeed made a number of requests.
He requested the evidence be viewed and the prosecution witnesses be heard during one session, but the court said it could not guarantee this request.
He requested an official copy of the investigation report and an official copy of victim Saad Adnan's death certificate, which would indicate the time of death and whether it was related to his injury.
He also asked for the formation of a technical committee to view the video recordings, examine evidence concerning the gunshots to discover from where they were shot, and examine official copies of the victims' autopsy reports.
Edited translation from Al-Masry Al-Youm