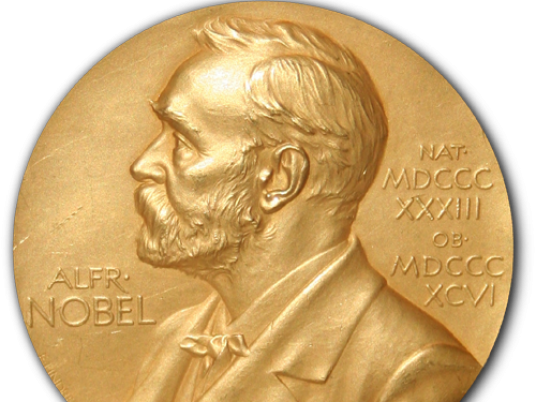 In a shiny new kitchen beneath Stockholm's city hall, more than 40 chefs are peeling, scooping, molding and baking local ingredients late into the night to feed an army of the world's great and gifted.
The Nobel Banquet is held every year since 1901, when the first Nobel prizes were awarded. Thea dress code is white tie and tails for men and gowns for women, and it one of the world's most prestigious awards events.
This year's banquet is two days away, but preparations are in full swing and the air is filled with delicious smells. The food has to be fit for a king – Sweden's Carl 16th Gustav, to be precise. It also needs to pass muster for 1,350 assorted royalty, aristocrats, notables from politics, business and the arts, scientists and the Nobel laureates themselves.
The menu is a secret, to be revealed only minutes before the food is served. Nothing is allowed to go wrong.
"I'm pretty calm and I want to enjoy myself", said Sayan Isaksson, this year's head chef and a rising star of Swedish gastronomy. "I've been preparing the menu for almost a year".
Following his selection as head chef by the Nobel Foundation, Isaksson presented three potential main courses to the food committee in March.
The final menu was set in August. Since then Isaksson has fine-tuned the dishes and has cooked them for the food committee almost every month.
"The banquet is held in extremely high regard internationally and the quality of the food served must be absolutely world-class," said Fredrik Eriksson, a gastronomy consultant to the Nobel Foundation for over 10 years and member of the food committee.
"The food must have clear Swedish influences and carefully selected produce with good sustainability. There must be creativity but with a classic tone."
Nothing is left to chance, with a team of electricians and maintenance workers standing by should any kitchen equipment break down. Slip-ups are almost unheard of.
"I remember we once made bad coffee," Eriksson said. "But we just brew a new batch."
In addition to serving 1,300 people simultaneously, the menu must be appropriate for diverse diets and tastes. Certain foods are excluded for religious reasons, such as pork.
Last year, guests were served a cream of cauliflower soup, with red king crab followed by spiced loin of red deer, carrot terrine, salt-baked golden beets, smoked pearl onions, potato purée and game jus. The dessert was a saffron panna cotta with mousse and sorbet of wild dewberrries.
Isaksson is known in Sweden for his Japanese influences and while this year's menu is still a secret Eriksson thinks the Swedish and Japanese cuisines will be a perfect match.
"Sayan has taken the main course to a new level this year," he said. "It might be the best one yet."