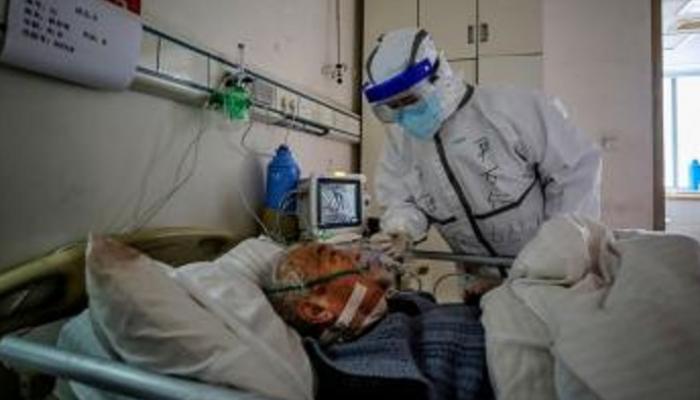 An official consultant of immunology and microorganisms, Mahmoud al-Ansari, warned on Tuesday that it has not yet been proven conclusively that vaccinations can protect against new mutant strains of the coronavirus.
During a virtual interview with host Amr Abdel Hamid on the TeN, satellite channel, Ansari said that herd immunity, the vaccination of the largest possible number of citizens against coronavirus, is something that is still far away for the new strains.
He explained that no matter how much the percentage of people who received vaccines it will be difficult to reach herd immunity, and as the vaccines are still experimental achieving community immunity will not be this year or the next.
There are also issues of fairness regarding the distributions of vaccines, he noted, due to the lack of adequate delivery of vaccines to some countries in addition to the failure of many citizens to take the vaccine due to safety concerns.
Egypt's Health Ministry on Tuesday confirmed 1,140 new coronavirus cases, down from 1,149 on Monday.
The ministry also reported 49 deaths and 987 recovered cases.
There have now been a total of 254,984 confirmed cases, 14,766 deaths, and 187,446 recovered cases in the country.
The Health Ministry has denied rumors that the mutated strain of the virus found in India has made its way to Egypt, stressing that security at all entry ports is on high alert for possible cases.
Egypt's vaccination campaign that began in January is still working to vaccinate medical staff, people over the age of 65, and those with chronic illnesses, but registration for the jab on the ministry's website is open to all.
The ministry reported in mid-May that it has vaccinated 1.3 million people so far.
Egypt is currently using China's Sinopharm vaccine and the UK's AstraOxford vaccine, but will soon locally manufacture China's Sinovac vaccine and Russia's Sputnik-V.
Edited translation from Al-Masry Al-Youm