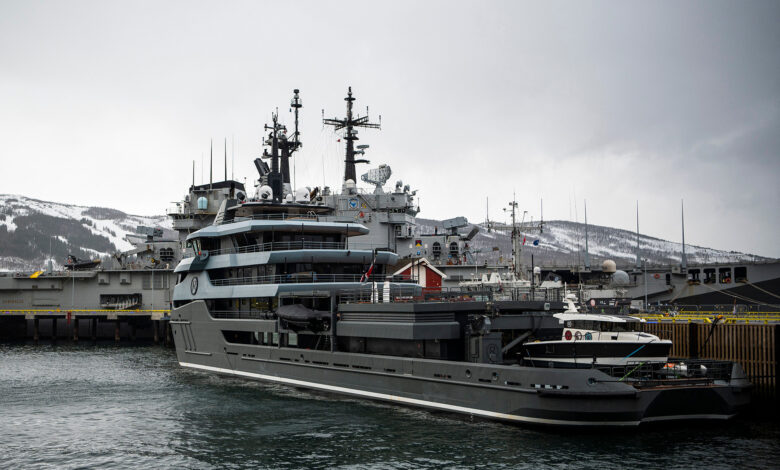 Norway has said it is following the European Union's fifth sanctions package on Russia and will introduce a ban on Russian road transport and Russian vessels being allowed to dock.
In a statement Friday, Anniken Huitfeldt, the Norwegian minister of foreign affairs, said, "We know that sanctions work best when several countries agree on them," and "with this, we are implementing the EU's fifth and final sanctions package."
"The sanctions are our most important means of pressure against the Russian regime" and it is "crucial that we stand with the EU and other countries to continue to weaken Russia's ability to finance the war in Ukraine" she said.
A news release from the Norwegian government announced that starting on May 7, "there will be a ban on port calls for Russian-flagged vessels," including commercial ships, yachts, some pleasure craft and recreational vessels.
Due to the special agreement between Norway and Russia on the management and conservation of fish stocks in the Barents Sea, the ban will not include fishing vessels, search and rescue vessels or research vessels, according to the news release.
"The ban on freight transport by road will apply to transport companies established in Russia and apply immediately," the news release added.
The European Union adopted a fifth round of sanctions against Russia on April 8.
Norway is part of the European Economic Area which gives the country access to the European Union's internal market, but the country does not have to adopt EU foreign policy or rules on justice and home affairs.