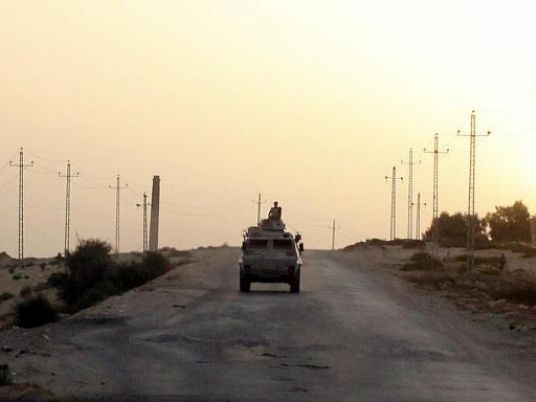 North Sinai Governor Mohamed Abdel Fadil Shousha  inaugurated three development projects in the city of Arish worth LE 87.4 million on Tuesday as part of celebrations for the 48th anniversary of the October 6 victory, accompanied by Deputy Governor Hisham al-Khouly.

Shousha stressed the state's interest in developing service facilities and establishing many more projects in North Sinai.
An additional LE650 billion has been spent on development projects in the governorate recently, he added, most of which were service facilities and infrastructure projects including bridges, tunnels, roads, electricity and water facilities and others.
One of the projects inaugurated Tuesday was the Japanese Technology School in Arish.
According to Shousha, the Japanese school occupies an area of ​​10,000 square meters at an estimated cost of LE17.9 million and includes three floors with 14 educational classes and rooms for activities.
The officials also inaugurated a gas refueling station "Shaheen Gastec" on July 23 Street in Arish.
Shousha confirmed that the station covers an area of 1,000 flat meters and costs LE 60 million. It includes six fuel guns, a unit for converting cars to run with natural gas instead of traditional fuel, and an administrative building.
Officials also inaugurated the warehouses of the Arish City Council in the Atef Sadat area in Arish.
These stores are established on an area of ​​4,500 square meters, at a cost of LE9.5 million, and includes a complex of stores an open-air store, and an administrative building.
An e-security system has been installed for the warehouses, Shousha added.