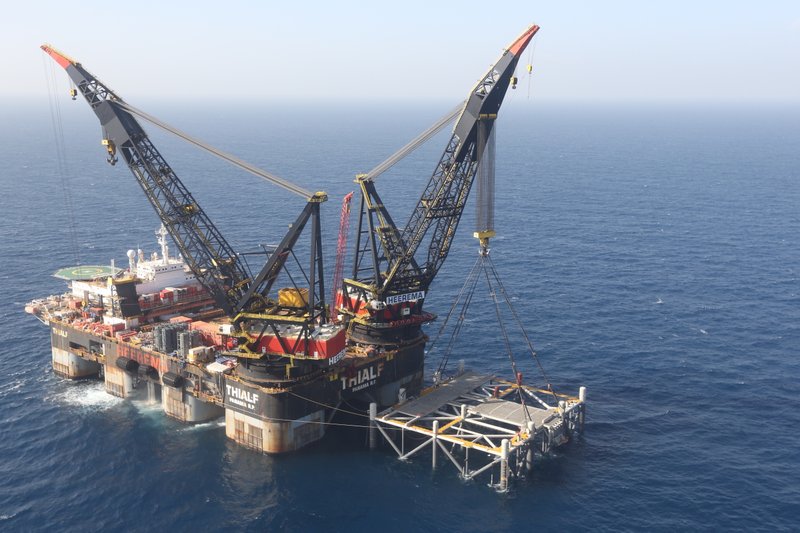 The Egyptian Minister of Petroleum and Mineral Resources, Tarek al-Molla, said that countries in North Africa and the Eastern Mediterranean have great opportunities for cooperation and to increase their returns from their wealth by adopting cooperation and partnership as a main approach to their relations, bringing stability and prosperity to the region.
Molla's statements came during the session on Egypt at the ADIPEC conference.
He praised the fruitful discussions held at the ADIPEC events, pointing out the importance of petroleum conferences as part of rapprochement between the participants in this vital industry.
Egypt has adopted clear policy towards finding stability and integration, he said, that will be reflected in achieving prosperity.
Molla added that Egypt's successful model for transforming the challenges of the energy sector into successes is supported by several factors, foremost of which are the political stability and economic reform that Egypt has achieved.
Egyptian efforts in the field of oil and natural gas through the project to develop and modernize the petroleum sector with its seven programs have covered all aspects of the petroleum industries, he explained, as well as digital transformation and energy rationalization.
He discussed the developments of the Eastern Mediterranean Gas Forum and the vision of the transition to low-carbon energy systems, and what is required to secure sources of financing, provide technological solutions, and enhance work on developing skills to achieve that transformation.
The minister emphasized the progress made by Egypt in transforming into a regional center for trade and circulation of gas and oil, by adopting effective procedures and fair principles based on what the East Mediterranean Gas Forum was established on, which enhances the benefit of all countries in the region from the natural gas resources that abound in the region.