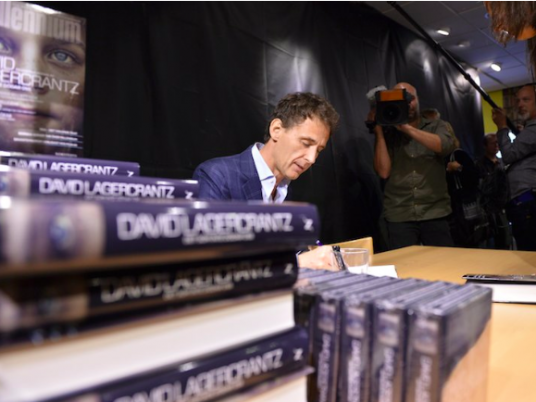 Swedish author David Lagercrantz will write two more books featuring tattooed hacker Lisbeth Salander, on top of his recent sequel to Stieg Larsson's blockbuster "Millennium" trilogy of thrillers, publisher Norstedts said on Wednesday.
The fifth book will be published in 2017, and the sixth probably in 2019, Norstedts said.
"I simply can't resist. It has been amazing fun to write and such a breathtaking adventure. Also, I think I have a really good story," Lagercrantz said in a statement.
"The Girl in the Spider's Web", Lagercrantz's first sequel to Larsson's books, which have sold more than 80 million copies globally, was released in August and has topped the weekly US fiction bestsellers list.