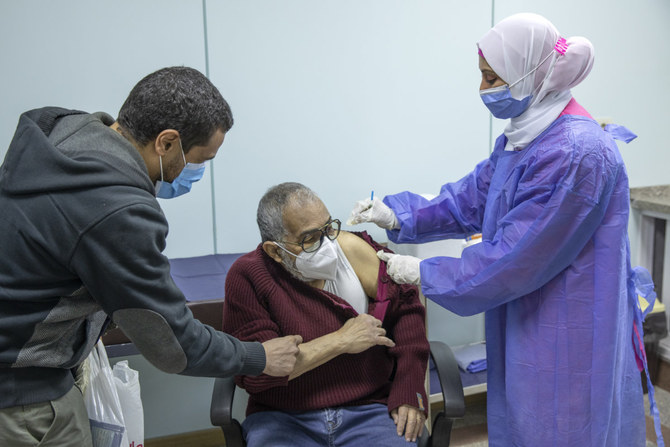 An influx of social media rumors stating that non-Egyptians are not eligible for the COVID-19 vaccine in Egypt has prompted the country's Health Ministry to clear the air.
Advisor to Health and Population Minister for information technology, Aysam Salah, announced that non-Egyptians residing in Egypt have every right to register for the vaccine on the ministry's website.
"Indeed, those [non-Egyptians] in Egypt are getting the vaccine, just like the Egyptians," Salah said in remarks to Al-Masry Al-Youm.
He pointed out that the Egyptian government cares for Egypt's guests, as President Abdel Fattah al-Sisi had previously, during the campaign to eradicate Hepatitis C, allowed foreigners residing in Egypt to get the vaccine.
"We adopt the same principle now in dealing with the vaccine, because any person residing in Egypt, if infected, will be a source of infection for everyone, whether Egyptians or others," Salah added.
Many foreigners have already received the vaccine, according to Salah.
He pointed out that Egypt is following the World Health Organization (WHO)'s guidelines for vaccinating priority groups. Currently, workers in the medical field, those with chronic illness, and the elderly have priority.
Salah indicated that if a person has more than one chronic illness, they move up the ladder in terms of priority.
He advised all applicants to accurately disclose their information and full health history upon registration, as it will help the ministry accurately identify those who need the vaccine most. 
Edited translation from Al-Masry Al-Youm