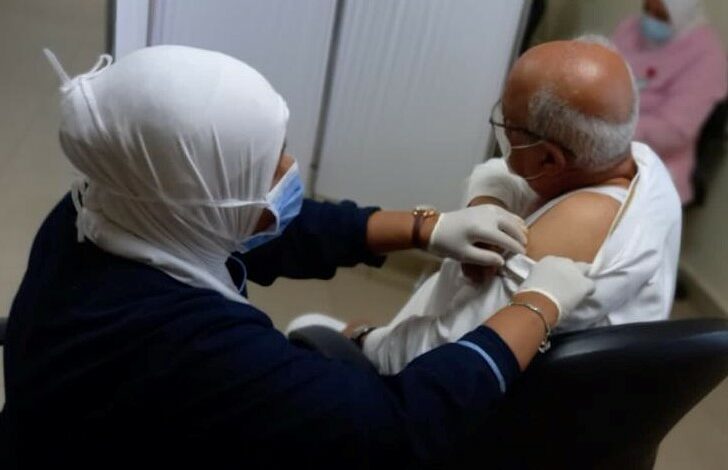 The spokesperson for the Health and Population Ministry Hossam Abdel-Ghaffar announced Monday that no registration is required to obtain the coronavirus vaccine booster dose, as through the vaccine system database a direct text message is sent to those qualified to obtain the new dose.
Abdel-Ghaffar added that a text message is sent to everyone who have passed six months or more since completing the vaccination to go to receive the booster dose.
This applies to those who have received their full vaccination, be it two doses or even a single dose vaccine.
Abdel-Ghaffar stressed that there are no procedures required other than to go according to the text message to the place where the vaccine was previously received on the specified date.
Egypt announced last month the roll out of the booster shots. Health Ministry said that some certain groups will receive the booster shots to enhance their immunity. Vaccinations with the third booster dose began on December 21 in Egypt.
The booster dose does not target all citizens, but rather those with chronic diseases, the elderly and medical personnel as they are the most vulnerable.
Scientific research indicates the need for booster doses to maintain the sustainability of the immune system against the virus, especially for those who are more vulnerable to infection or complications.
Egypt was able in a short time to provide all coronavirus vaccines, including Sinovac, Sinopharm, AstraZeneca, Sputnik, Johnson & Johnson, Pfizer, and Moderna, as part of the state's plan to diversify and expand the provision of coronavirus vaccines.