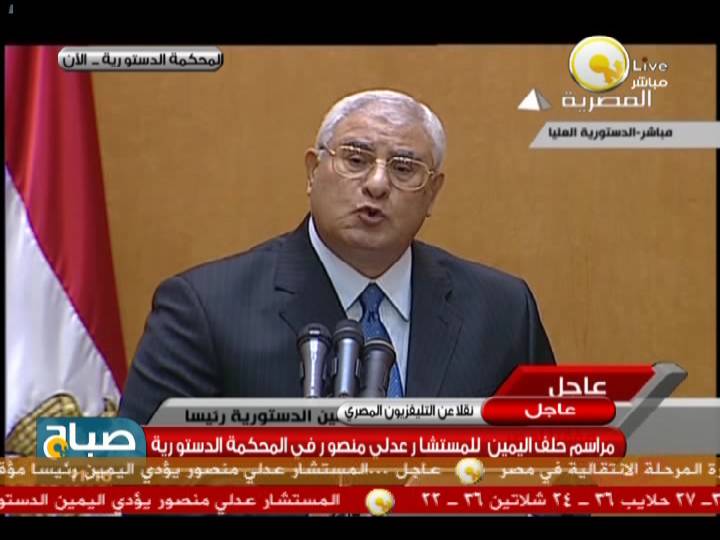 Interim President Adly Mansour has dismissed reconciliation initiatives with the Muslim Brotherhood in Egypt.
Mansour, talking on the sidelines of the Arab-African summit in Kuwait, was asked by reporters whether Egypt's government would consider initiatives for reconciliation with the Brotherhood.
"Reconciliation with whom?" he responded.
"The people are on one side and the group and its supporters are on the other," he claimed. "Is it ok to reconcile with a criminal? As a state, we reject that." The interim president also said Egypt had an inclusive political process.
Mansour believed recent developments in Egypt had shaken the Islamist group, but added that the Brotherhood contains violent elements.
Mansour called on the Egyptian people to participate in a referendum on constitutional amendments currently being drafted, calling it the "fruit of 30 June."
"The army protected Egypt from a civil war after 30 June," he added. "This should prompt us to give thanks to the army for its support for the people."
Edited translation from MENA