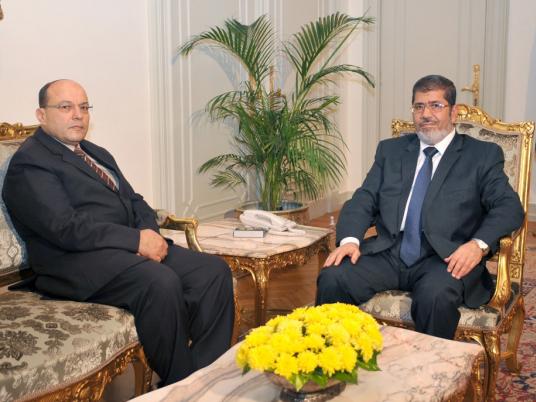 A report by a fact-finding committee appointed by President Mohamed Morsy that had implicated the Armed Forces in torture and other human rights abuses against protesters during the 25 January revolution did not, in fact, contain any evidence that the military had committed such acts, claimed Prosecutor General Talaat Abdallah on Monday.
Parts of the report had been leaked by the London-based newspaper the Guardian last week. Abdallah claimed the leaks were misleading, and the report only "had intimations that could not be interepreted as evidence."
"This is up to the military judiciary to look into," he said.
Abdallah also addressed criticisms that the public prosecution was lagging behind in prosecuting former regime figures, alleging that there was not enough evidence to build these cases due to chaotic conditions after the revolution, and blaming the police for failing to collect adequate evidence.
At a news conference held in Doha with his Qatari counterpart, Abdallah said the so-called "Revolution Prosecution," which includes 20 prosecutors, had collected 1,000 pages of material evidence in such cases after interrogating former Interior Minister Habib al-Adly and other eyewitnesses, but the court had refused to consider the files.
Edited translation from Al-Masry Al-Youm