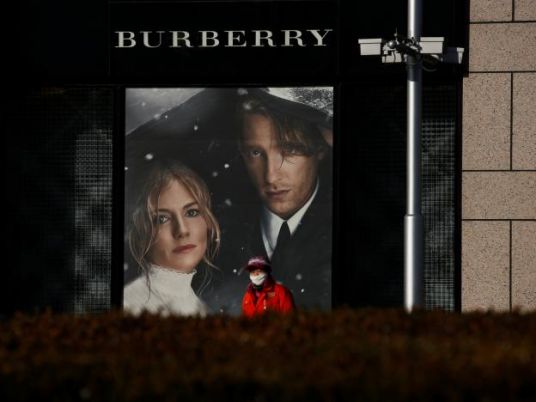 China's wealthiest shoppers are spending at home again, roused from a three-year slumber by a weaker yuan, lower prices and a crackdown on overseas sales agents – a welcome boost for the world's luxury brands.
China's rich make up almost a third of the world's luxury shoppers, up from only 2 percent around the turn of the millennium. They are a driving force for global luxury, even after a slight dip this year when fewer traveled abroad, in part due to militant attacks in Europe.
For the past three years, a crackdown on corruption and ostentation by President Xi Jinping dampened sales: big names such as LVMH (LVMH.PA), owner of Louis Vuitton, shuttered stores, particularly in second- and third-tier cities.
In 2016, however, fashion houses, jewelers and buyers say that is changing, as China tries to shift away from an economy driven by heavy investment in infrastructure and encourages consumers to shop.
Burberry (BRBY.L), Gucci-owner Kering (PRTP.PA), and Tiffany (TIF.N) have all reported an uptick in their most recent China earnings, striking a note of optimism as the industry enters its critical weeks between the Christmas rush and Chinese New Year.
"Everyone is benefiting from more traffic at the Chinese (luxury) shops," said Bruno Lannes, a Shanghai-based partner with consultancy Bain. It estimates a four-percent increase in mainland China sales after three years of decline.
"Some brands in China are expecting 2016 to go back to their peak in 2012, though the mix is different. I expect some brands will beat that record," Lannes said.
SHOPPERS FOR HIRE
On the streets of Shanghai and Beijing, shoppers say they are, indeed, splashing out more often at home.
The depreciating yuan means the currency doesn't buy as much abroad, while luxury brands such as Chanel have moved since last year to narrow once huge differences between prices in China and overseas.
At the same time, the government has cracked down on daigous, shoppers-for-hire who trade off that price imbalance and buy goods more cheaply overseas for mainland Chinese.
"Some brands price their products in China closer to the overseas markets, such as Chanel," said Emma Yu, a 32-year-old housewife exiting a Cartier store while shopping for a handbag in Shanghai's financial district. "If there's only a few thousand yuan difference, I would just buy it at home."
Another shopper outside a Louis Vuitton store in central Shanghai, an accountant at a multinational who gave her surname as Lu, said she was also buying more at home, especially if not traveling.
"I definitely bought more luxury items at home than in the past since last year – a lot more – because it's convenient to buy things here," she said, standing with a friend as she compared a $5,700 purse she had bought with one in the shop window.
BEARING FRUIT
Mainland China has been seeing positive sales for a while, Johann Rupert, chairman of Compagnie Financiere Richemont (CFR.S), told investors last month.
"It seems that the Chinese government's intent to promote growth through consumption rather than just investment is bearing fruit," Rupert said.
Richemont, the owner of Cartier, Van Cleef & Arpels and a dozen other luxury brands, reported "marked" October sales growth in mainland China in its presentation to investors.
Kering, owner of Gucci and Saint Laurent, reported Asia Pacific sales were up 24 percent in the third quarter as many Chinese buyers stayed home. Burberry reported a double-digit increase in China in the second quarter, excluding the impact of changes to its offerings in Beijing.
Local brands have benefited less, analysts say. A spokesman for jeweler Chao Tai Fook (1929.HK) said sales in greater China stabilized in September and October compared to declines in the previous two quarters.
The picture is also less rosy in Hong Kong, once the prime destination for Chinese shoppers wanting to avoid the hefty taxes of mainland without requiring extensive travel. Even so, after drops of over 20 percent a year in the last two years, sales have stabilized, analysts and luxury companies said.
Mainland shoppers willing to splash out abroad, and wanting a more original high-end experience, prefer to go to Japan, Europe or even Macau, said Mariana Kou, an analyst at investment bank CLSA. Tax incentives are no longer enough.
"Hong Kong has become a bit boring," Kou said.