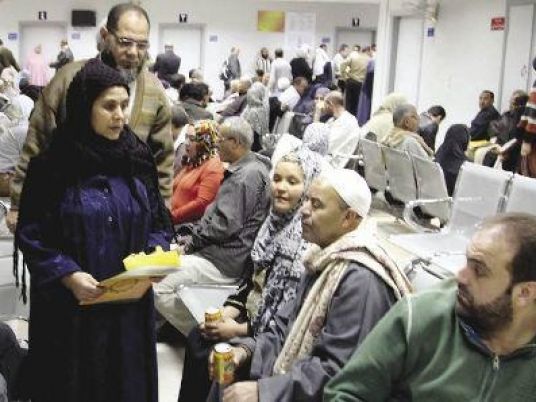 Health Minister Ahmed Emad Eddin has announced the end of government waiting lists for patients seeking the latest drug treatment for hepatitis-C.
The minister said on Thursday that the medicine used to cure the virus will be given to new patients who record their names on the website of the National Committee for the Control of Viral Hepatitis starting Friday, without the need to join a waiting list.
Around 580,000 hepatitis-C patients have now been treated with the latest drug, at a cost of LE2.668 billion, according to the minister.
Of those, around 156,660 orders for treatment were issued by the Health Insurance Organization, at a cost of LE591 million. Meanwhile, the Tahya Masr Fund contributed to the treatment of 115,000 patients, at a cost of LE175 million.
The project to eliminate hepatitis-C in Egypt began on September 18, 2014, and at its highpoint some 103,000 patients on average registered on the ministry's website daily, said the minister. However, this number later dropped to around 400 patients registering daily, he said, reflecting the success of the project in reducing the prevalance of the condition in Egypt.
The number of treatment centers nationwide was increased from 53 to 153 centers in order to end the waiting lists, he added.
He also said the system for online registration helped to reduce the waiting period for decisions on treatment from three months to less than a week.
The success of the project was partly due to the drop in price of US-made drug Sovaldi from LE2,200 down to LE449, said Emad Eddin, reducing the cost of a three-month treatment program from LE10,545 to LE1,527.
Edited translation from Al-Masry Al-Youm