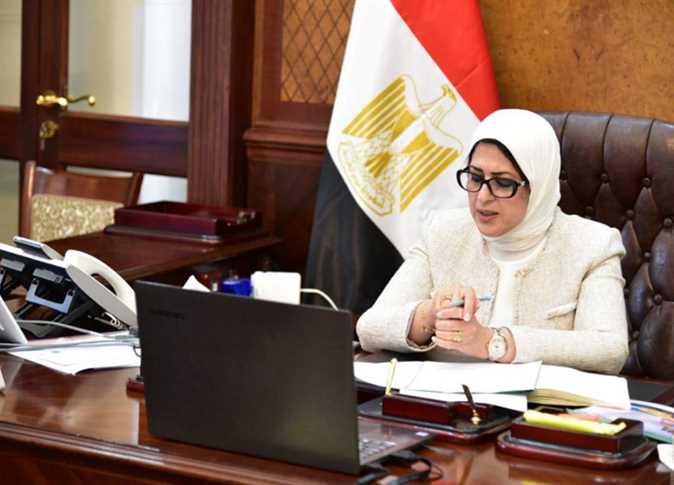 Egyptian Health and Population Minister Hala Zayed issued a report on the latest developments of the coronavirus situation in Egypt, on Wednesday, and assured that the latest strain of COVID-19 has not influenced the country's current surge in cases.
She presented her report to the cabinet's meeting headed by Prime Minister Mostafa Madbouly.
The minister touched on the rising rates of infection across the nation, the readiness of public hospitals to receive cases and efforts being made to support the medical sector's needs.
She said that a meeting has been held with the ministry's Scientific Committee to Combat COVID-19 to discuss how mutations in the virus can influence infection rates.
The committee stressed that there is no scientific evidence indicating that the new variant has impacted the way the virus spreads.
The Minister said that there are 364 hospitals equipped to receive infection cases, including about 35,000 inpatient beds, about 5,000 care beds, and 2,400 ventilators, and more 200 new ones being distributed to hospitals.
Zayed also reviewed the situation on vaccines, stressing that the tests for Sinopharma vaccine are being concluded by next week through the National Organization for Drug Control and Research (NODCAR).
The minister added that a website will be made available to register those wishing to receive the vaccine.
Registration will be for health sector workers and for priority citizens with cancer, kidney failure and chronic diseases, she said
A health center and unit will be identified in each governorate through which the vaccinations will be provided, and coordination has been made with the Interior Ministry to secure these places.