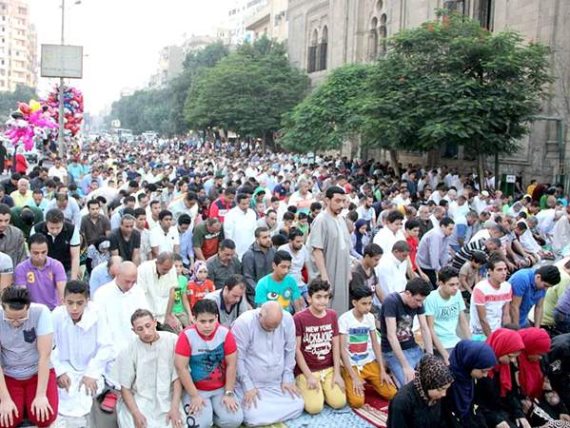 The Egyptian Ministry of Religious Endowments has renewed its instructions to hold Eid prayers in mosques where only Friday prayers are held.
The ministry emphasized that there is no room for Eid prayers to be held in any squares or yard under the current circumstances of COVID-19 in order to preserve the health of the whole community.
The ministry advised to take all precautionary measures such as social distancing. It added that the duration of the Takbir announcements should not exceed seven minutes, and sermons must be no longer than 10.
The Ministry of Religious Endowments announced the rules for Eid prayer as follows:
Eid prayers only in major mosques in which Friday prayers are held.
No Eid prayers to be performed in squares or yards other than the specified mosques.
Putting facemasks before entering the mosque.
Taking a personal prayer rug.
Maintain social distancing.
Do not open toilets.
The mosque is to be opened 10 minutes before prayer and closed 10 minutes later.
The duration of the Takbir is no more than seven minutes.
The duration of the sermon does not exceed 10 minutes.
Women's prayer rooms are only opened under the supervision of a female preacher or a supervisor approved by the ministry.
It is absolutely not allowed to bring children or any food or drink of any kind in the women's prayer rooms or men's prayer areas.